WELCOME TO

GiftCards-CT.com
brought to you by
Excursionz Magazine
and it's affiliate sites.


Video Produced by Sportswire Entertainment
Why pay full price for gift cards?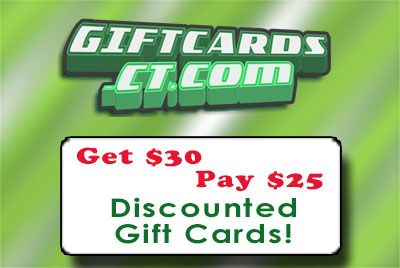 Discounted Gift Cards with our new Discount Gift Card Program!
Buy a $25 Gift Card and receive $30 Gift Card!
Buy a $50 Gift Card and receive $60 Gift Card!
This is a brand new site and is still in the process of programming, but we wanted to get you some goodies for the holidays!! In the future we look forward to bringing you Gift Card order forms for restaurants, and any other business that signs up to be a member of any of our sites. Our Discount Gift Card Program is in the works and currently has several restaurants in the program.
View participating restaurants here.
Please join our E-club above to get all the lastest info!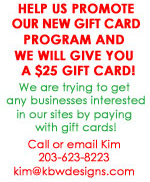 ---
Kaleidoscope Designz Jewelry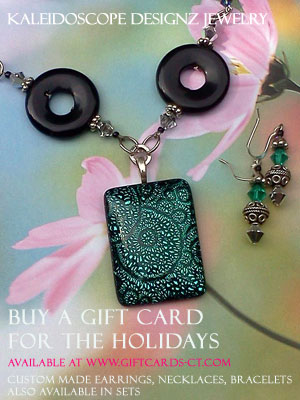 One of a Kind, Custom Jewelry designed by Lynne Drake

Visit her on Facebook
Thank you for visiting! Happy Holidays!
enjoy!